Have you ever had one of those days where you get a craving for something, but you just don't want to have to wait for it to cook? It happens to me all the time. The other day I was craving banana bread so badly, but I also didn't feel like baking. Luckily for me, I had this recipe for making an easy and addictive cinnamon banana bread mug cake on hand. With this recipe, it took all of five minutes before I was enjoying a terrific paleo-friendly treat that more than satisfied my sweet tooth. You're going to love this recipe not just because of how easy it is to make, but also for its wholesome ingredients. It took a while for me to adjust to using only paleo ingredients but now it's all I look for in my recipes.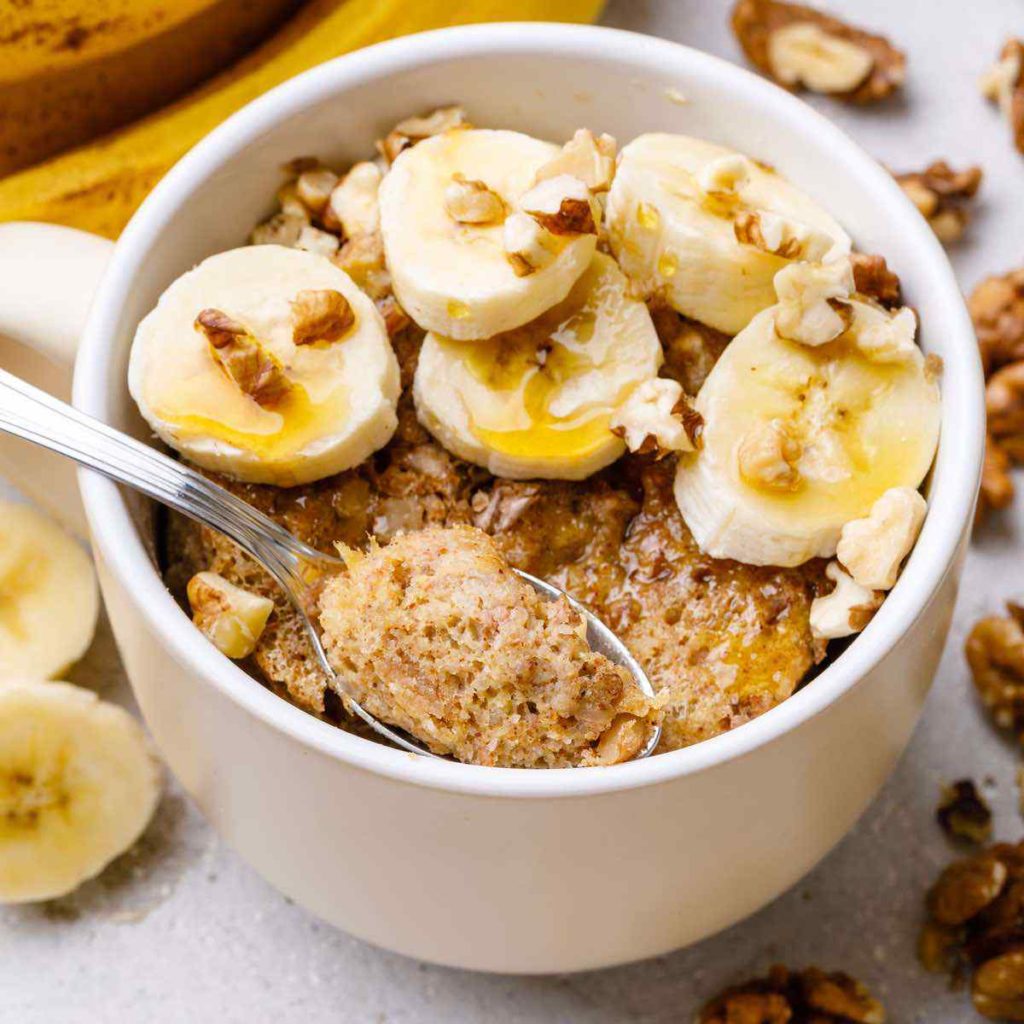 ---
1 large ripe banana, mashed
1 large egg
1 tbsp almond milk
1 tsp honey
¼ cup almond flour
¼ tsp baking powder
¼ tsp ground cinnamon
1 tbsp chopped walnuts
In a large microwave-safe mug place the mashed banana, egg, almond milk and honey and whisk to combine.
Add the almond flour, ground cinnamon and baking powder and whisk until smooth.
Fold in the chopped walnuts.
Microwave on high for 3 -3 ½ minutes or until just firm to touch and toothpick inserted into the center comes out clean.
Serve warm.
| | |
| --- | --- |
| Calories | 428 kcal |
| Potassium | 807.2 mg |
| Vitamin A | 84.2 µg |
| Vitamin C | 12 mg |
| Folic Acid (B9) | 58.3 µg |
| Sodium | 174.8 mg |